In 1997, Henrik Ørgreen, Tobias Wandrup, and Gregers Fastrup created Orgreen, offering high-quality sunglasses suitable for sports activities.
Building on their success, the young entrepreneurs developed an optical collection five years later. It has now been 20 years since Orgreen became a master in the art of subtly colored and perfectly handcrafted eyewear, produced in Japan.
Their mantra: quality first. Their collection, characterized by simple and minimalist lines, is the result of extensive research, prototyping, and refining to ensure they are proud of what they offer to their customers..
The upper frame line defines the gaze and expression of the face. Therefore, special attention is given to accentuate without altering. Each season, over 300 models are conceived, and only those that meet the criteria of quality, style, and comfort are selected.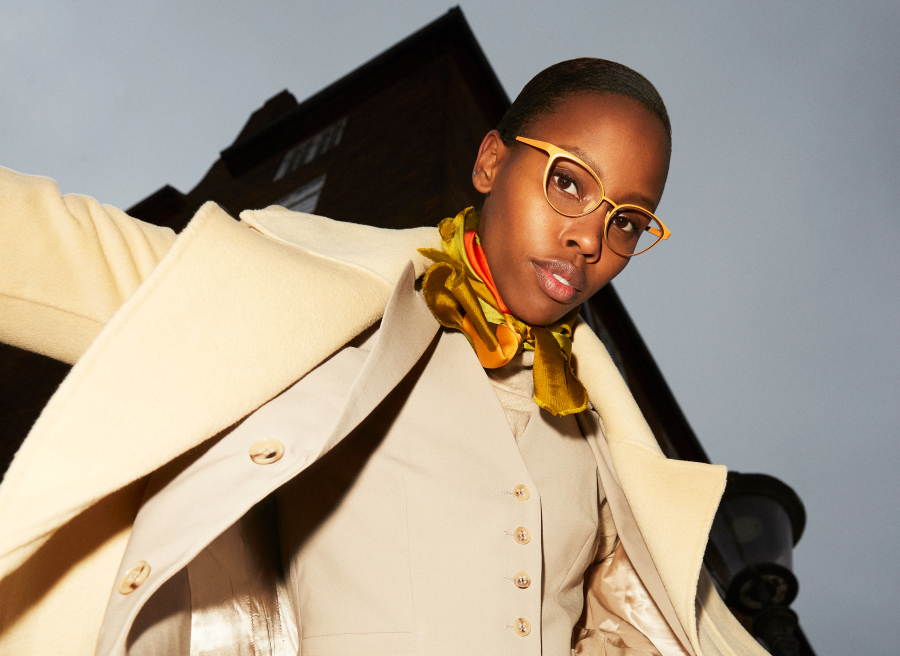 Frédéric and Charlotte's words: « Orgreen has successfully combined vibrant colors with Danish subtlety, in a simplicity that is unparalleled.»
The choice of colors is not random. Sahra has been working at Orgreen since the beginning. They draw inspiration from everyday colors, artwork or decor.
There isn't just one gold, one red, one blue or one green for the entire collection. Depending on the frame shape and the person it seems destined for, a specific color nuance will be meticulously developed. The red associated with navy blue for a large men's frame will not be the same red as the one combined with gold for a small women's frame. That's what makes Orgreen exceptional!
If Sahra needs to send a feather or a Christmas ornament to the color workshop for them to match exactly, she won't hesitate.
Far from creating multicolored glasses, they are instead incredibly subtle. A bright and original color enhances the overall understated color, much like the lining of a suit jacket being colored.

Beyond the original range in titanium or steel, beautiful new additions have enriched the collection. For instance, the Quantum : glasses made with 3D printing and titanium temples. They are ultra-lightweight, flexible, comfortable and durable.
2023 Collection: Meticulously crafted details on the finishes and comfort.
Our window