Since 1948, you can find the oldest optician and eyewear shop in the Quartier du Gros Caillou, located at 94 Rue Saint Dominique.
Frédéric Gourgousse has been working there since 1997 and took over the shop in 1999. Always striving for excellent craftsmanship and a high level of customer service. These two key strengths have contributed to the store's reputation.
In 2005, the boutique expanded, doubling its size in order to offer customers a wider range of eyewear in a more inviting environment. On this occasion, the shop underwent modernization and equipped itself with state-of-the-art technology. Contrary to the trend of outsourcing glazing and mounting of the lenses to external workshops, Frédéric prefers to continuously train himself and personally carry out the mountings in the lab located right in the boutique. Therefore, he maintains full control over the quality of the eyewear he provides to his customers.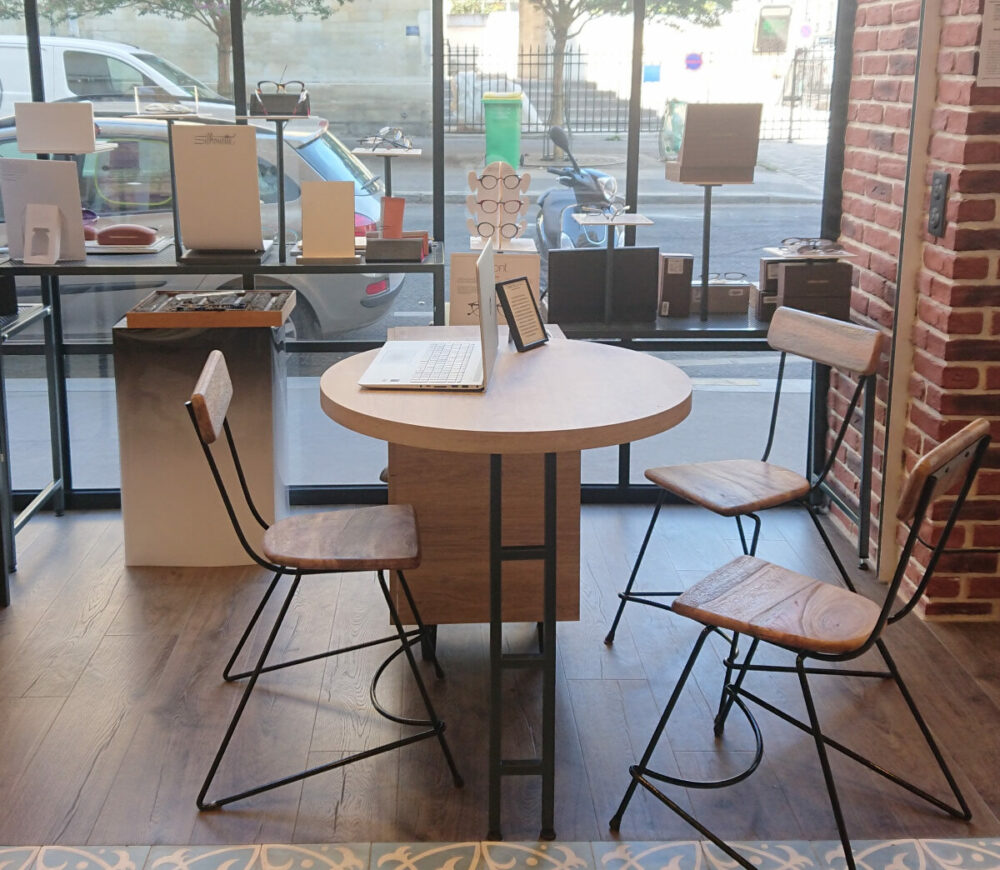 Frédéric, an independent optician under franchise, felt constrained in his current situation and decided to regain true independence. As a result, he could better meet the expectations of his clientele while practicing his profession in the most beautiful way possible. The idea of a new concept store where vintage and neo-industrial ambiance coexisted took shape in 2017.
Thus, Frédéric and his collaborator Charlotte highlight the craftsmanship of eyewear, the spirit of a village, and personalised service. French suppliers are celebrated. Precision-crafted products, along with a personalised approach and the completion of all assembly work, offer excellence.
At your boutique, Lunettes & Cie Paris, you will be received with the utmost professionalism. A qualified optician who takes an interest in you and your needs will propose the eyewear that suits you best.
« Our work must be impeccable as customer satisfaction is of utmost importance to us.»