Woodys Barcelona is the story of Josep Dosta, a wakeskate enthusiast (surfing on waves created by a boat with a wooden board), who kept loosing his sunglasses in the water. This inspired him to create, sunglasses that wouldn't sink, using the same material as his skate.
He started his creations in 2013, using scraps from skate manufacturing.
After several successful collections, Woodys Barcelona has evolved and expanded. They offer models made of acetate, metal, or titanium. Each of them carries a signature element of the brand: a delicately embedded piece of wood at the end of the temple.
Remaining true to its original idea, the brand seeks to reduce its environmental impact. With each new season, they introduce innovations in this direction. It began with the introduction of frames made from bio-based acetate and natural pigments. Then, acetate plates made from scraps of other plates were introduced. When crafting a frame, it is sculpted from a larger acetate plate, resulting in a significant amount of waste that can be reused for eco-friendly purposes.
The eyeglass cases are now composed of 70% recycled materials.
Lastly, the company has recently built a 100% self-sufficient energy facility, housing the design team, manufacturing workshop and logistics center.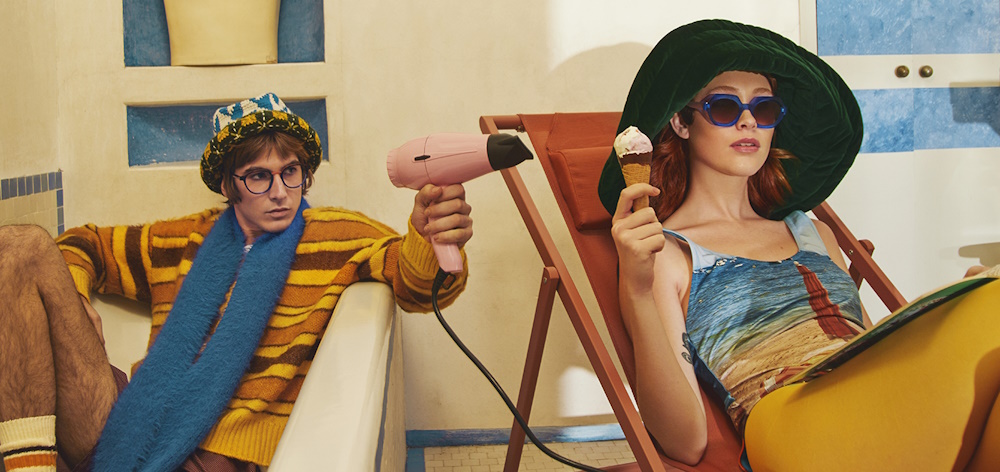 The collection of glasses features simple and flattering shapes, enhanced by a subtle choice of colors. They are neither flashy nor ordinary. It's all about finding the perfect balanced harmony between the desire to have fun with your glasses and the need to wear them every day.
For their sunglasses range, Woodys has partnered with the renowned German lens manufacturer, Carl Zeiss.
Our window
Take a look at our storefront and discover our wide selection of eyewear options.