More than 100 years ago, Gozaemon Masunaga gathered the finest eyewear craftsmen from all corners of Japan to work on his project.
In reality, it was a dual purpose: to create a sublime eyewear brand and establish the birthplace of eyewear in Fukui. Located north of Nagoya, Fukui is primarily known for its craftsmanship in plant fiber paper. It is also known for its beautiful cliffs formed by volcanic activity. It was a success, and Masunaga proudly celebrated the 115th anniversary of the family firm. To this day, Fukui Prefecture remains a global reference in the production of high-quality glasses. Every step of the glasses manufacturing process is carried out in the Masunaga workshop.

Starting from raw materials and designs, all the way to the finished product, including various prototypes. This method is less productive than having the parts manufactured by external suppliers. But, this was the only way to ensure quality control.
The internationally renowned company is still family-run and has received numerous accolades (Red Dot Award, Silmo, Good Design Award…). As a result, generations of emperors have succeeded each other in visiting this exemplary display of precision and craftsmanship.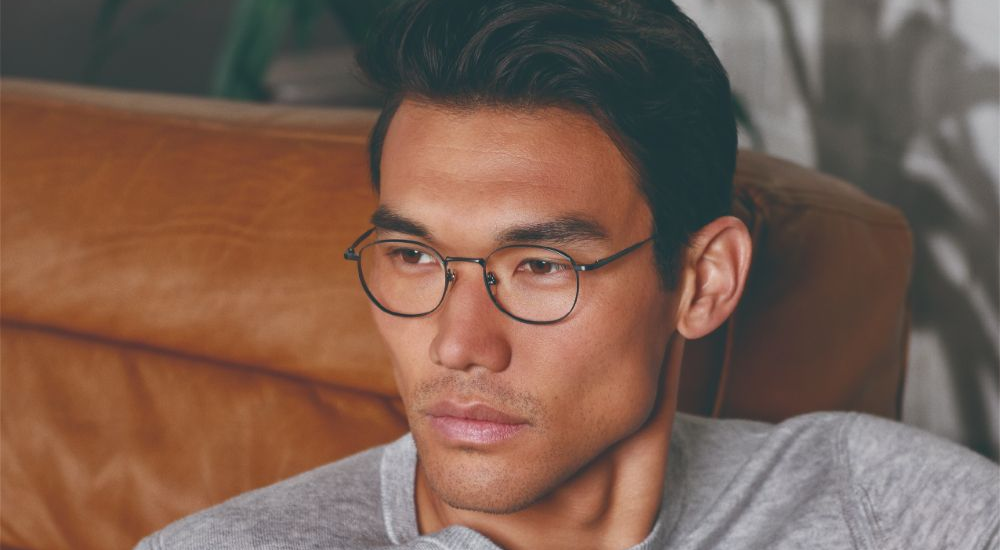 Frédéric and Charlotte's words: «Excellence serving a bold style!»

The frames, filled with elegant originality, are exclusively made of Japanese titanium or acetate. Titanium is an ultra-light, hypoallergenic, flexible, and highly resistant material. Only skilled craftsmen know how to work with it, and that's where the Japanese excel. Japanese acetate possesses a unique brilliance due to its purity, as it undergoes multiple filtrations and contains very few chemical components. Lastly, Masunaga takes great care in the polishing time of acetate, which gives it its shine.
Collection 2023 : 2023 Collection: New models inspired by the finesse of Japanese craftsmanship!
Our window
Watch this video to find out more