Lucas Hermer-Pietri's parents worked in the eyewear industry, so it's a world he has known since he was a little boy. It was therefore natural that his artistic mind pushed him to create his own eyewear brand.
After 3 years of development, the Tortuga brand was born in 2018. Lucas offers high-quality glasses. This small-scale company only produces glasses in very limited quantities. Lucas is not in a hurry nor greedy: the collection consists of a unique shape available in multiple sizes in acetate or metal, for optical or sunglasses. For him, this is the key to success and the embodiment of his values.
Since 2020, this shape has also been available in metal. Remaining true to his desire for glasses to fit as many faces as possible, the metal collection comes in 4 sizes and various finishes.
We have been following the brand since its inception with pleasure, and it is now our best-selling brand.
Our customers return season after season, enticed by the new colors that Lucas regularly adds to his collection.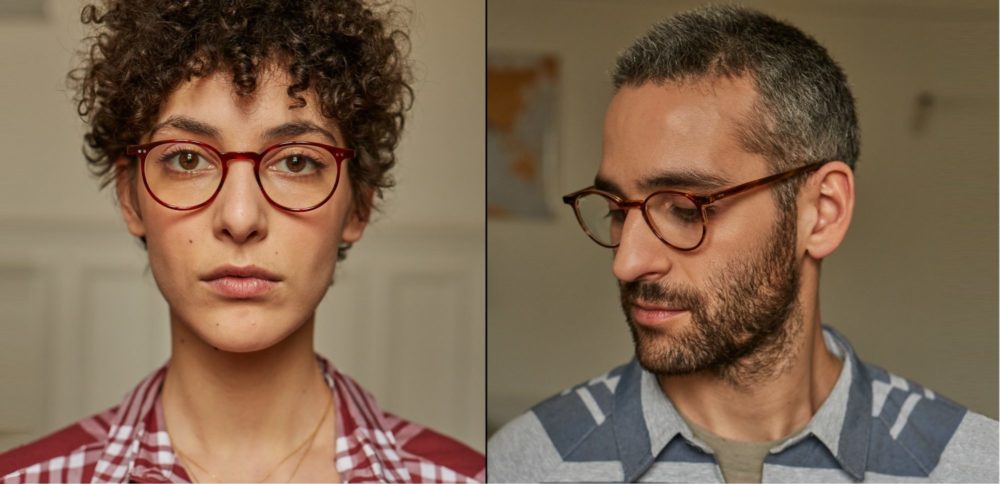 Frédéric and Charlotte's word: «Tortuga glasses are beautiful, well-crafted, vintage, and timeless.»
The glasses are entirely made in France using acetate from the renowned Italian manufacturer Mazzuchelli and traditional hinges.
The manufacturing process follows the codes of traditional, high-quality eyewear craftsmanship.
2023 Collection: New colors include a lovely blue or black panther pattern, a sunglasses clip, and accessories.
Our window